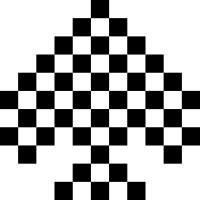 "I'm feeling lucky, I am grateful for what I have and the opportunities I had. I had a computer, video camera, and the internet at an early age and I experimented.

Through conversations, questioning, designing plans and organising I want to serve others and make a positive impact. I want to give positive, constructive and hard working people the opportunity to do whatever they need and want by making a stage for them.

I will transform and better people's lives around and far away from me. I want to connect people, enable them, and want only honest and straightforward relationships."
Milan is
Online and Kicking,
and he asks you:
"What makes you feel alive?"
Milan is Online and Kicking, what is he doing NOW?
This is a fun, personal page to share my whereabouts, focus and what excites me at this moment. This will be updated over time to reflect what I'm up to right now. Here's the current situation:
✨ Starting
Ultiverse, the Ultimate media and event organisation
Media and Event Organisation: "to transform the way people interact in the world. Covering Ultimate and organising Ultimate.
UltiLeague, the first mixed gender pro club league
To make inspiring heroes of players and make impactful brands of teams.
Ulti.TV, Member and Creator Community
Showcasing people in their Ultimate mind & body state in an online TV channel.
✍🏼 Writing
External Memos for UltiLeague contributors
I write and share to our 1200+ earliest fans and contributors.
🎧 Listening
Verwondering podcast
Dutch podcast about design.
Eurozone podcast
Eurozone podcast for Ultimate Frisbee fans in Europe.
Spotify
I listen a lot of music, I mean a lot. Maybe even more than sleep...
🃏 Playing
Witcher 3: Wildhunt
The famous serie, rereleased on the Switch. Got us through the lockdown.
Horizon Zero Dawn
Awe-inspiring Playstation game made in Amsterdam.
Pandemic: Rising Tide
Dutch remix of the famous board game series.
📚 Non-Fiction Reading
Echte Boer Zoekt Dito Vrouw by Eva-Anne Le Coultre
Book about the success of philosphical reasons why more than 1/4 of the Dutch population watches the real live show about how farmers find love.
So You Want to Talk About Race by Ijeoma Oluo
Title says enough, I want to get inthis topic more, after demonstrating for BLM.
How to Change Your Mind by Michael Pollan
Book about LSD and magic mushrooms.
Without Their Permission by Alexis Ohanian
The founder of Reddit, Alexis, shares his ideas, tips and even his own doodles about harnessing the power of the web for good, and along the way, he will share his philosophy with young entrepreneurs all over the globe.
📚 Fiction Reading
Ender's Game
Very trippy science Fiction audio book.
Ready Player Two
It's not better than the first, but it's still good.
Fight Club by Chuck Palahniuk
You know, that book about the movie. ;)
🤓 Learning
Masterclasses
I love learning in the form of video.
YouTube
I follow a lot of smart and philosophical channels on YouTube, I don't just go there for game streams and the memes.
🔮 Looking forward to
Parties
Clubs, festivals, outside, dancing, music...
Ultimate Frisbee championships and tournaments
To attend and organise Ultimate Frisbee tournaments.