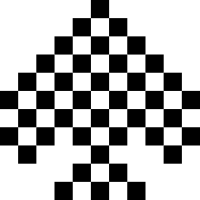 What makes you feel alive?
THAT'S what we make.With (game) design, (online/offline) community building, and (live) video.We work in the sustainability, tech, sports, television, events industries.We love to spark people's imagination in organisations to achieve positive impact!
Okay wow so what do we make exactly?
Yeah good question, take a look here at 16 years of in 174 seconds. These projects will fly by.
And teaching and facilitating
At the University of Applied Science, teaching web and UX design plus I'm coaching some project teams. I have experience teaching teenagers, adults with a career switch to code/design in mind and also C-Level execs.Plan a call with Milan to facilitate any kind of session for any type of companies or organisations.
What can we do for you?
We can help you grow your network or community with video, (game) design or with events.Want a better strategy for your growth of your startup? Let us create with you.Take a look below what we offer and/or get a coffee date (online or offline) to get your projects online and kicking.
About Online and Kicking, started by Milan van den Bovenkamp
"I'm feeling lucky, I am grateful for what I have and the opportunities I had. I had a computer, video camera, and the internet from 10 years old and I experimented.Through conversations, questioning, designing plans and organising I want to serve others and make a positive impact. I want to give positive, constructive and hard working people the stage to shine and the platform grow.I will transform and better people's lives around and far away from me. I want to connect people, enable them, and want only honest and straightforward relationships."
— Milan 'Goud' van den BovenkampWorked for many clients. From KPMG to Philips to ABN-AMRO but also many startups (Sherlocked, LENA, etc), and agencies (Professional Rebel, Festina, etc) and organisations (Windmill Tournament, The Hague Municipality, etc), throughout the world but mostly the Netherlands.
Projects shown in the video
2006 ⚡️Start of Online and Kicking, Agency for everything online and video

2007 🔪 TONGUE in CHEEK online murder mystery series with fictional characters interacting with real people

2009 🏡 The Home of LEV KAUPAS, Coworking community

2010 ❌ TEDxAmsterdam IDEAS WORTH DOING challenge

2012 📲 SELLANAPP, the platform the design, fund, build and publish apps

2013 👍 Like 4 real collaboration with Dadara

2014 👉 TAGGY, real life tag with your friends of family

2013 🎪 WINDMILL Tournament, Crewing in the media team

2014 🃏 WILDCARD, built an app to 'Meet people that matter'

2014 🧩 SHERLOCKED, helped make escape rooms and puzzle experiences

2015 🌳 THE HAGUE Municipality, community building for Impact City

2017 📀 AMSxTECH Community and Conference

2017 🎯 Project Turbae, an experiment for a game for crowds at events/conferences

2018 📹 ULTI.TV, production for Ultimate Frisbee

2018 👩🎨 CODAISSEUR DESIGN ACADEMY, become a full stack designer in 10 weeks

2021 🪩 MIXED FEELINGS, Mixed music Ultimate game summaries for YouTube

2020 🇳🇱 Polderpionieren, a game for middle schoolers to explore the Netherlands (during covid)